Scare information about Vermeer
Johannes Vermeer ( October 31, 1632 – December 16,1675), was a Dutch painter of the Baroque period, known for his works of real life. He lived most of his life in the town of Delft. However, Vemeer's life never seemed to settle down, mainly because he composed only a few works.
Vermeer did not leave behind any memoirs, letters, or self-portraits. He also did not have any students mentioned because he did not have a studio and did not open a vocational training class…
His life is known only through a few timelines related to the major times of a Christian. Accordingly, he was born and christened at Neuve Church in Delft on October 31, 1632. He was the second child of Janszoon Vos, a weaver and Madame De Digna Baltens.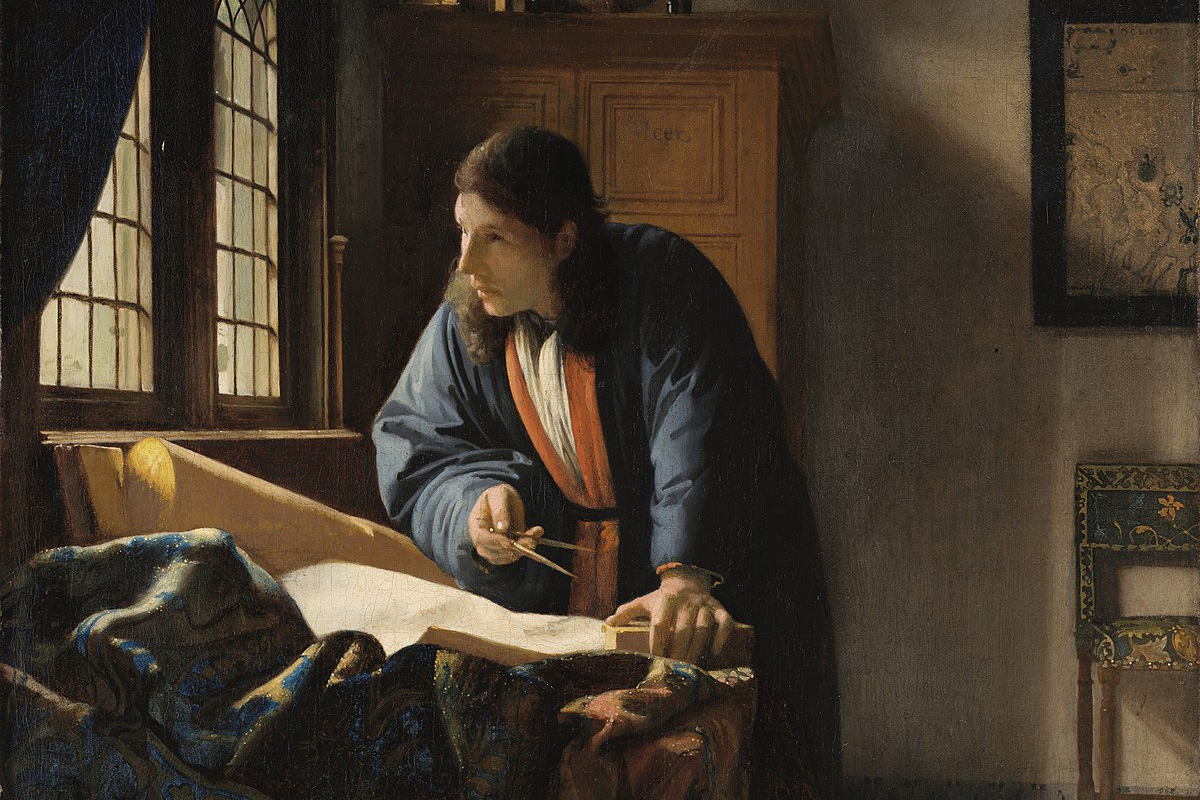 At the age of 20, he married Catharina Bolnes at Delft City Hall, April 5, 1653. In the same year, he joined Saint Luke's Guild under the code 78.
Vermeer passesd away and was buried in the Church of Vieille Église (Oude Kerk), Delft, on December 15, 1675, leaving the widow with the burden of a large family, estimated to have 11 children, of which 8 children are very young.
His wife then suffered numerous financial difficulties from her husband's debts and she was forced to declare bankruptcy. A merchant and scientist Antoni Van Leeuwenhoek was appointed as Vermeer's asset manager. Some details of the artist's physical life are known from an inventory of assets compiled in 1676.
The statement made after his death stated that his fiancée, Catharina, grew up in a well-to-do family. But it is also known that he had a lot of financial difficulties. The affidavit revealed that at the end of his life, he went to Amsterdam to make a loan agreement.
Beyond these timelines, it's all just conjectur , or purely imaginary. People also try to fill in the gaps in his life with paintings and see that as the answer.
Vermeer's Career and Artworks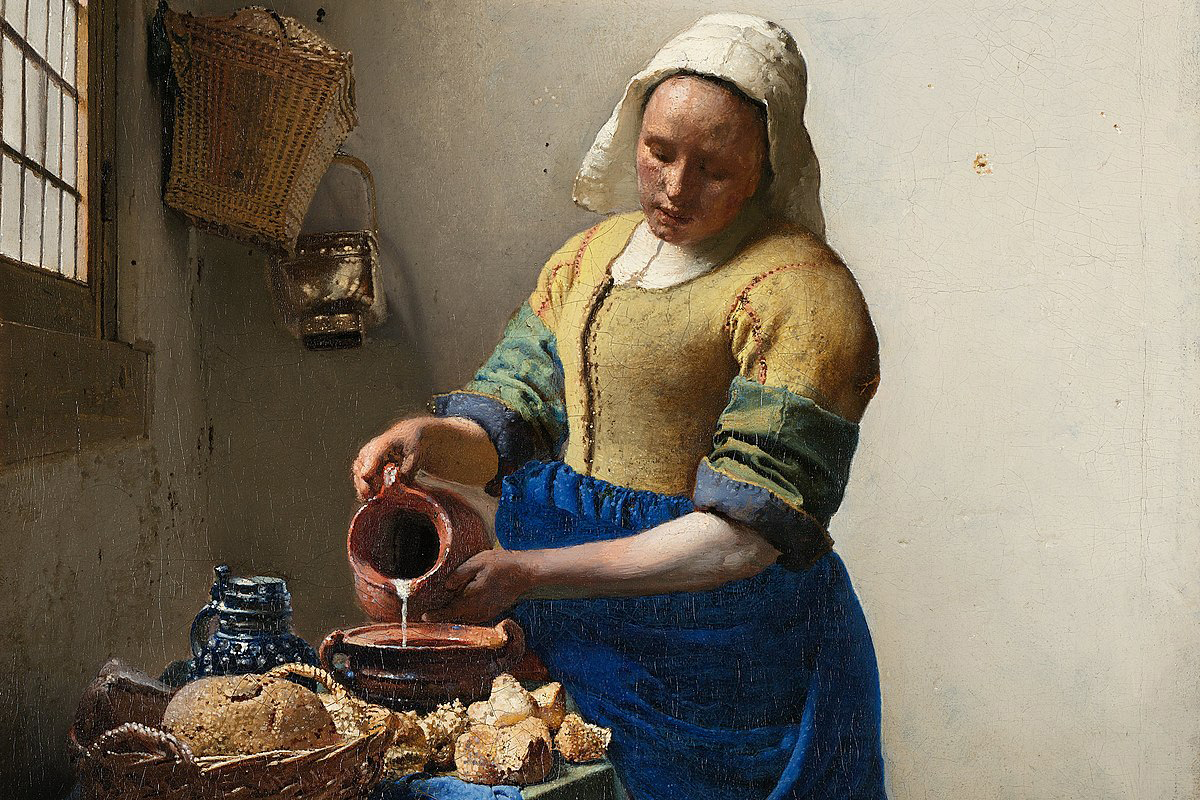 According to Johann Protais and Éloi Rousseau, information about Johannes Vermeer is so little that it is difficult to give a clear view of his life and outline his career.
We can only rely on a few certain numbers such as: The number of his paintings is about 30. Experts estimate that about 20 paintings are lost. This shows that the legacy he left behind is not much. At the same time, it also explains the artist's financial difficulties.
Besides, there is a remarkable detail, like contemporary painters, Vermeer was also involved in the painting trade and was even an expert in Italian painting for a wealthy German prince at that time, an Elector of Brandebourg.
With the above facts, Johann Protais and Éloi Rousseau speculated: With such a small number of works, Vermeer must have spent a lot of time reaching for the perfection necessary to compete with the same artists. people who were called "noble painter". He may have targeted a wealthy client that preferred delicate scenes, a group of connoisseurs of art.
Except for the three paintings Vermeer signed and dated only: Tu Ba, signed in 1656, The Astronomer, 1668, and The Geographer, 1669, the dating of his works only are conjectures. A painting "The Maiden with the Pearl Earring" was designed around 1665 or 1666, while a painting "The Milkmaid" was painted around 1658-1660.