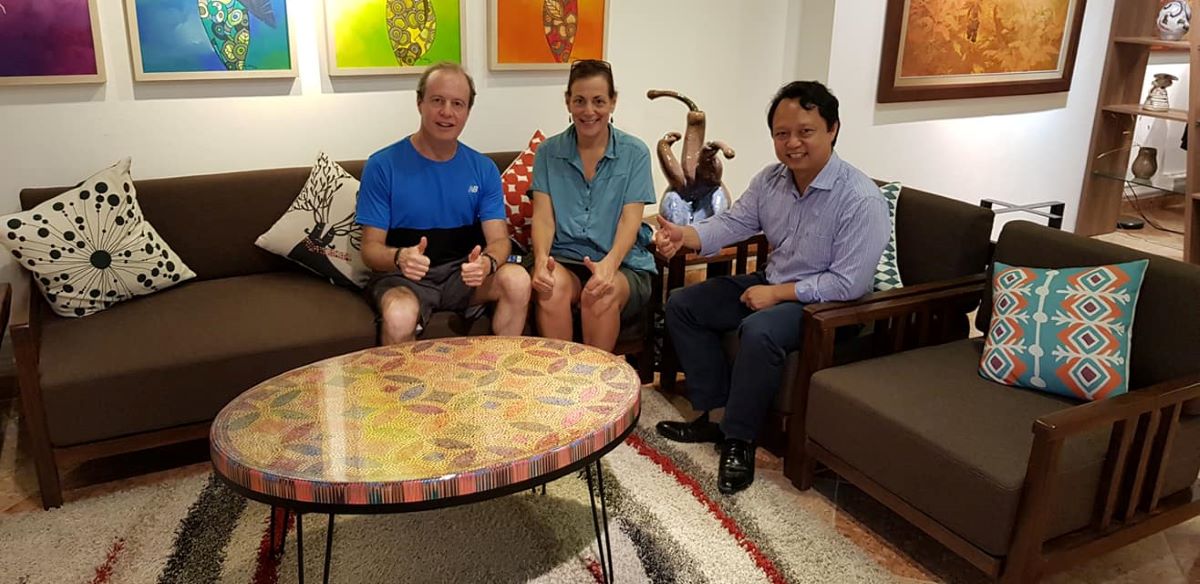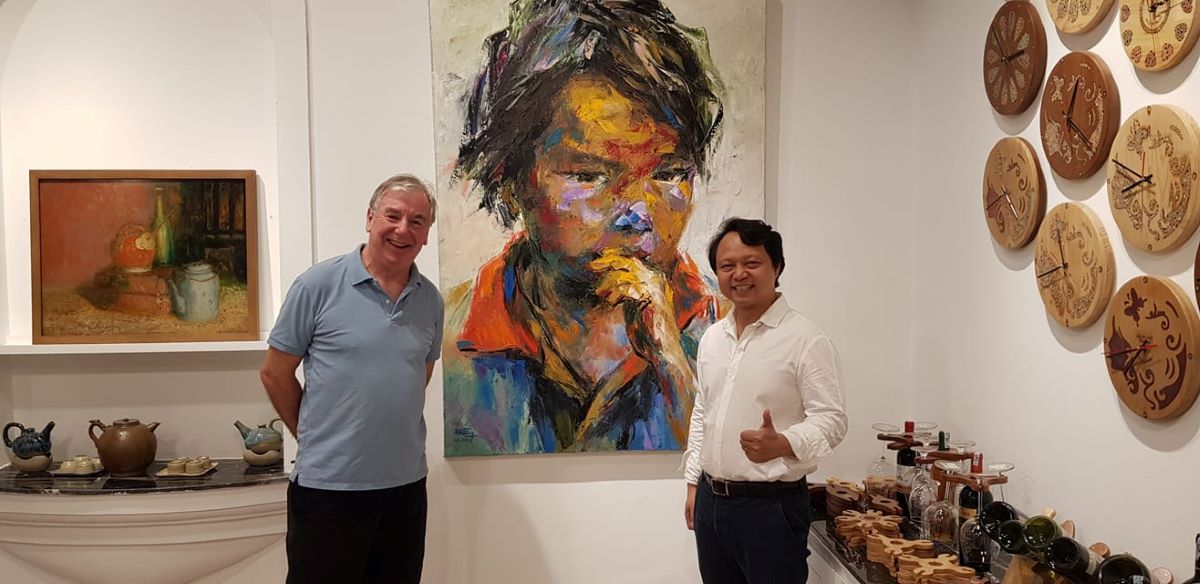 Chat with our Special Vietnamese Artist of Nguyen Art Gallery – A Memorable Experience about Fine Arts
Duration: 1,5 hours
Meeting place: Nguyen Art Gallery – 31A Van Mieu street, Dong Da District, Hanoi
Morning Tour: Start at 9AM
Afternoon tour: Start at 2PM
Art Collector: Mr. Henry Le
General Introduction
Nguyen Art Gallery has been established for original and quality Vietnamese paintings since 2006. We are recognized as one of the Top 10 Best Fine Art Galleries in Hanoi, Vietnam. The name Nguyen Art means "Original Art". The Gallery's objective is to promote quality arts from Vietnamese artists. Almost all artworks in our Gallery are oil on canvas paintings and lacquer paintings (son mai). The Gallery focuses on emerging Vietnamese artists. Their artworks express and communicate the imaginative aspects of their culture and reflect concerns that range broadly from the spiritual and aesthetic to the social and political.
Mr. Le Xuan Huong is the Gallery owner, an art collector and an Art Curator. Chatting with him, you will understand more about the artworks here as well as the development of Vietnamese modern art; also various stories about many Vietnamese artists with their lives, works and how they keep on their passion in the up and down of Vietnamese history in 20th Century. Enjoying Vietnamese coffee or tea, chatting with him at Art Space is your most memorial time in Hanoi.
What Makes This Experience Different?
Understanding more about Vietnamese Modern Fine Art History through the view of an art curator, collector, gallery owner.
Getting to know many untold stories that you could never find in any guide book.
Good prices for Art collectors and buyers if they pick any paintings during the trip.
Luxury services with Hi-ends hospitalities.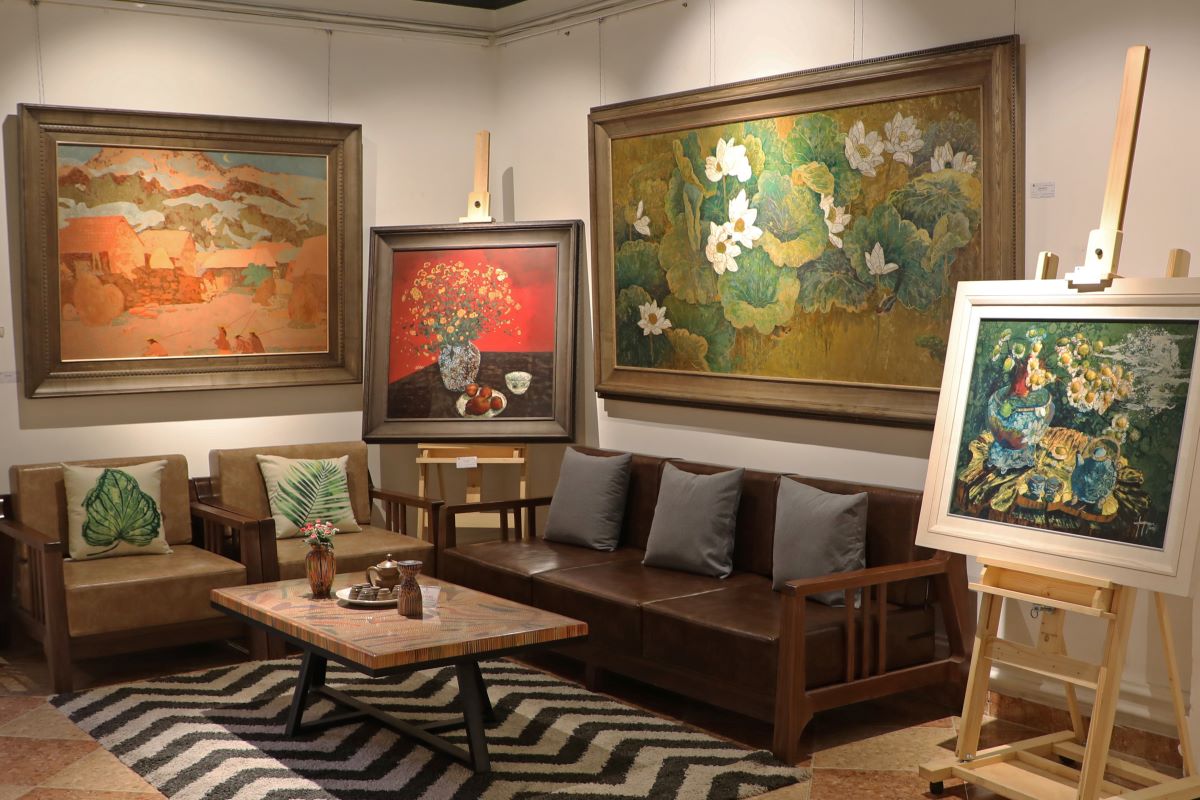 About the Art Collector – Mr. Henry Le
Full Name: Le Xuan Huong (Henry Le)
Date of Birth: 25/05/1975
Huong studied fine arts and graduated from Vietnam Fine Arts University in 1997
He has been working as an artist for two years
In 2006, he founded Nguyen Art Gallery which later became one of the best Art galleries in Hanoi, Vietnam.
He owns a great knowledge of Vietnamese modern art history, galleries, and artists.
He can speak English fluently with his sweet voice
He has always looked for and found new faces in Vietnamese artists and regularly supports them.
He has supported spaces and services of exhibitions for young artists yearly.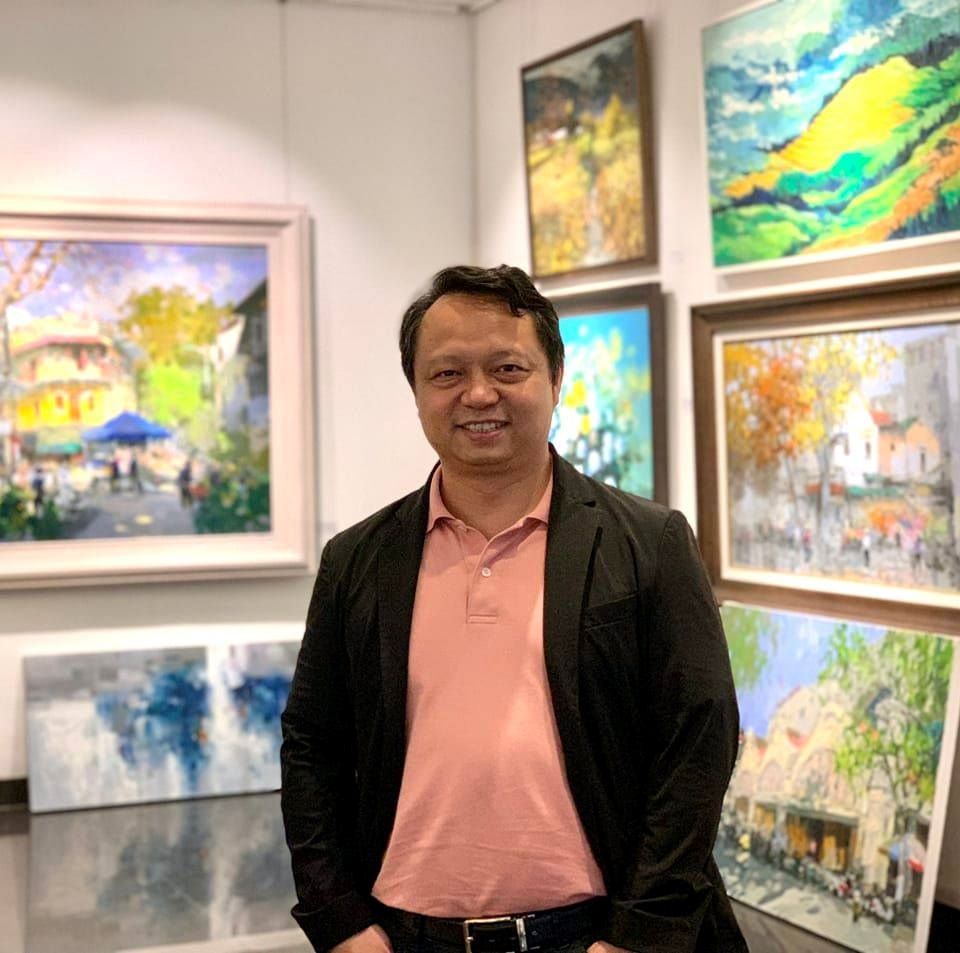 About Nguyen Art Gallery
Address: No. 31A Van Mieu Street, Van Mieu Ward, Dong Da District, Hanoi, Vietnam
Spaces of Gallery: 3 spaces, 1st floor, 2nd floor, and the Corridor as well as staircase
Year of Establishment: 2006
Nguyen Art Gallery is established for original and high-quality paintings as well as sculptures.
Nguyen Art means "Original Art"
Paintings use traditional Vietnamese materials such as lacquer painting, charcoal painting, and watercolor painting on Do paper as well as oil on canvas, and acrylic on canvas.
The gallery also offers wonderful quality sculptures from Vietnamese sculptors
Nguyen Art Gallery delivers artworks worldwide.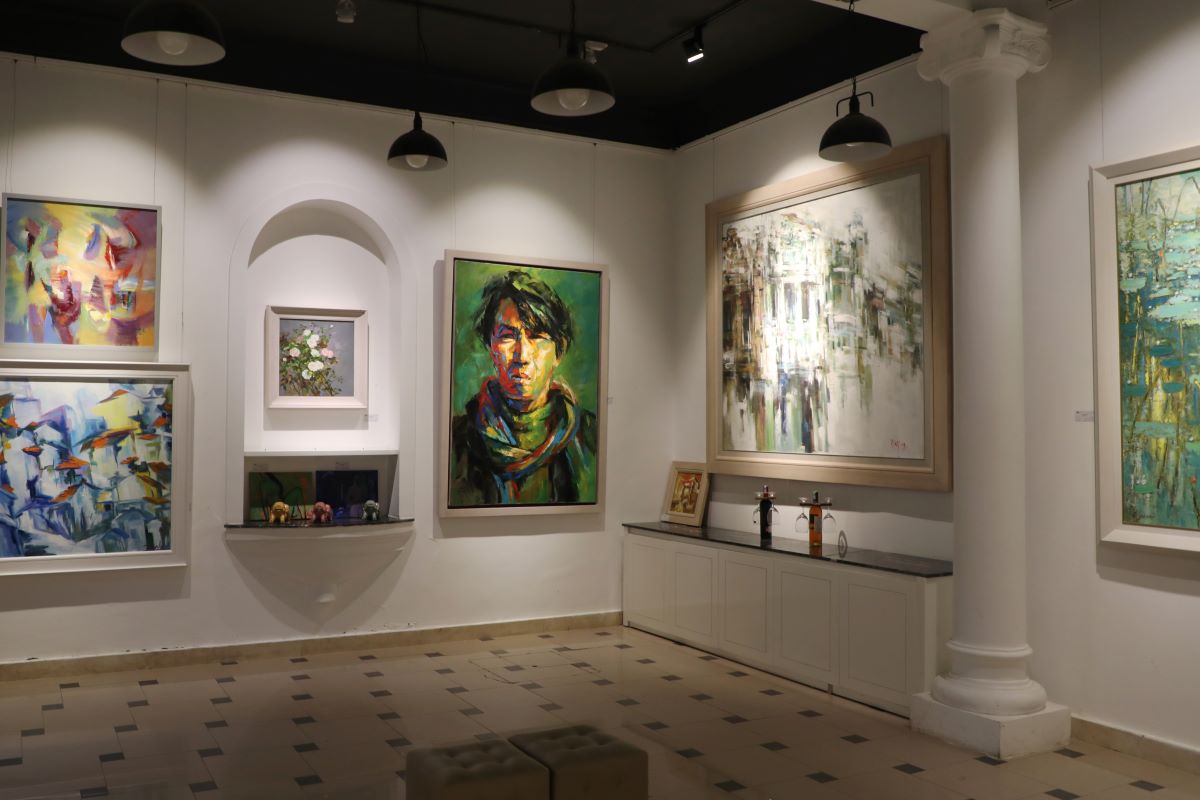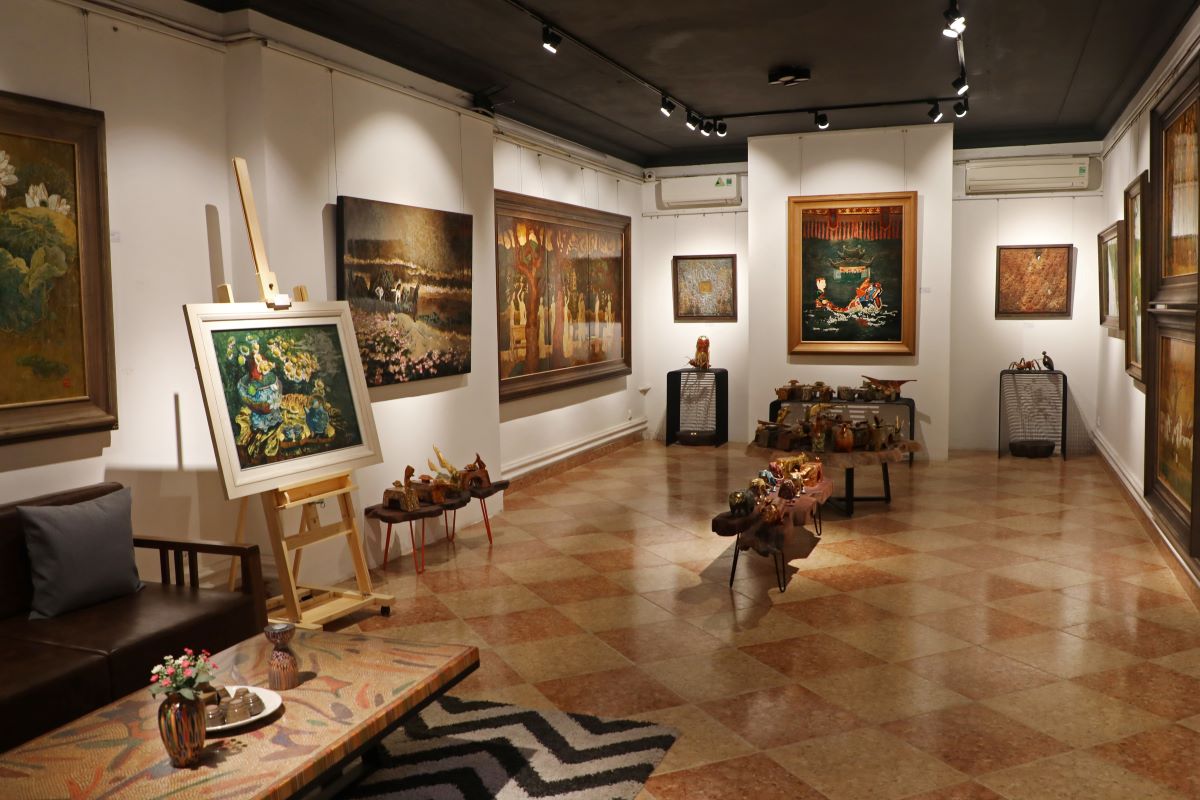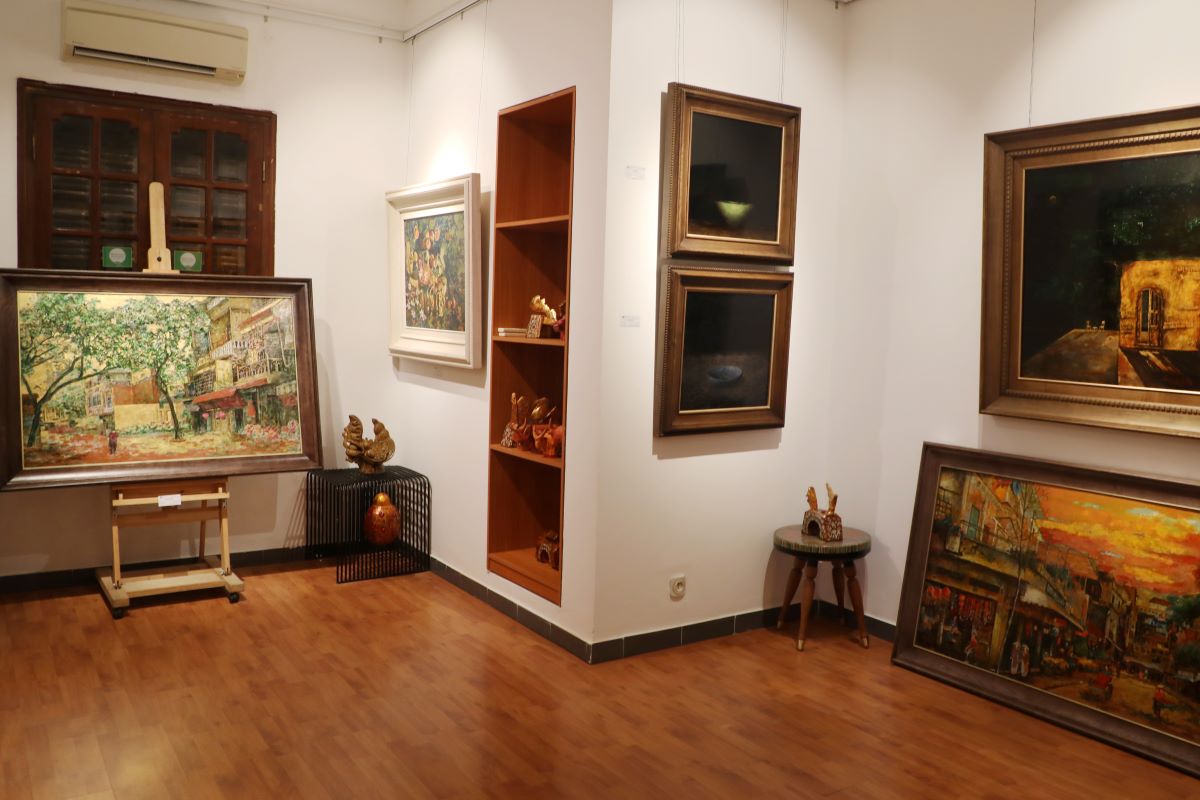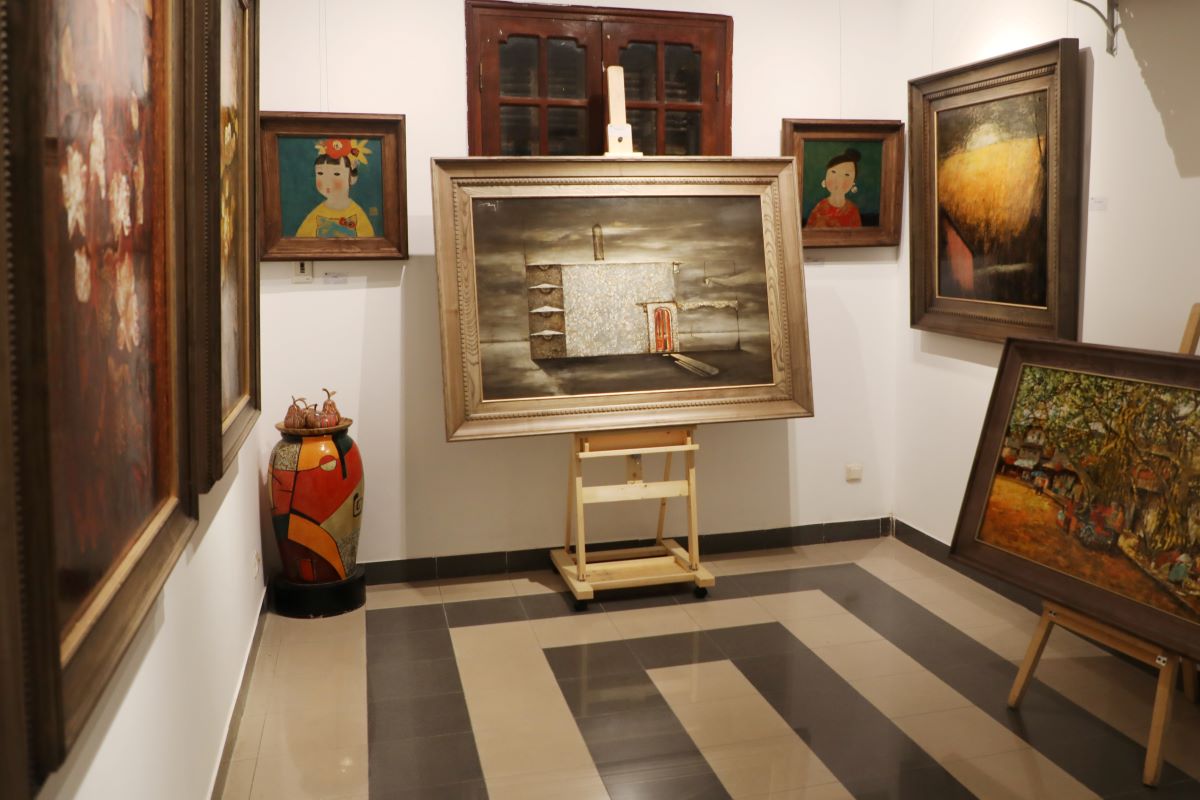 Full Itinerary
Meeting Art Collector at Nguyen Art Gallery. Welcome at Art room with a welcome drink (about 5 minutes)
Visit 4 Art rooms of the Gallery with guiding of the Art Collector about all paintings (about 20 – 25 minutes)
Chat with Collector at Art Space with tea and coffee (about 60 minutes)
Prices
For Private Tour:
1 Pax: US$210
2 Pax: US$110 (each)
From 3 Pax: US$95 (each)
For Joined Tour:
Only from 3 Pax: US$95
Inclusions
Host by Art Collector of Nguyen Art Gallery
Tea and coffee
Gift