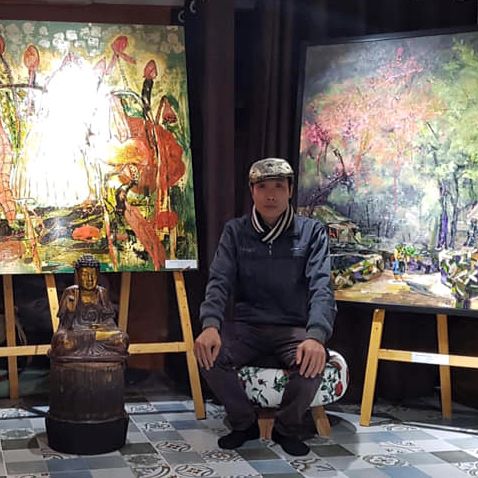 The Road to Art of Nguyen Xuan Viet
Nguyen Xuan Viet was born in 1979 in Hanoi, Vietnam. He graduated from the Department of Graphic Arts at Hanoi Open University. He started painting lacquer artworks in 2001. During these 20 years, Nguyen Xuan Viet participated in many art exhibitions such as:
2009: Hanoi Art Exhibition
2015: Hanoi Art Exhibition
2018: Group Exhibition "Mua Ve" (Season is Coming)
Nguyen Xuan Viet shared that he likes matte lacquer because he doesn't like shadows in his paintings. Nguyen Art Gallery feels the love in Nguyen Xuan Viet's paintings, so has collected and committed to finding collectors who love his unique lacquer style.