About Us

Nguyen Art Gallery is an Art Gallery which aims for original and quality paintings as well as sculptures. The name Nguyen Art means "Original Art" or "Long Lasting Art". Nguyen Art Gallery has been opened since 2006 and nowadays, it becomes top 5 famous galleries in Hanoi.
The Gallery's objective is promoting quality arts particularly from Vietnam. The Gallery focuses on emerging and established artists. Their works express and communicate the imaginative aspects of their culture and reflect concerns that range broadly from the spiritual and aesthetic to the social and political. Nguyen Art Gallery carries paintings using many traditional Vietnamese materials; these include lacquer painting, charcoal painting, and watercolor painting on "Do" paper; as well as painting using such popular materials such as oil on canvas, acrylic on canvas.
These contemporary artworks are shown in Nguyen Art Gallery which welcomes local access and also allows visitors from all over the world to cross the globe virtually and increase their understanding of quality arts from Vietnam. Since it first opened in 2006, the Gallery has always looked for and found new faces of Vietnamese art and regularly supports them. The Gallery also hold regular exhibitions for young artists as well as the already well-known ones at its venue.
About the Owner of Nguyen Art Gallery
Mr. Henry Le (Le Xuan Huong Mr.) is a Vietnamese visionary artist. He graduated from Hanoi University of Industrial Fine Art in 1997, specialized in designing outdoor and indoor furniture. After that, he worked in the travel business for many years gives Henry the opportunity to experience different cultures, art trends around the world. Although Henry Le has collected many quality artworks, he never gives up being an artist and creating his own arts. Mr. Henry Le said: "I want to apply useful fine arts to daily life services"
Where is Nguyen Art Gallery?
Nguyen Art Gallery is located at 31A Van Mieu Street, Hanoi, Vietnam which is near Temple of Literature – Vietnam's oldest Imperial Academy. If you are in Hanoi, spend time to visit us, we welcome you from 8.30 a.m to 6.00 p.m in every day.
Artwork may be purchased directly from the Gallery or may be viewed and
ordered on website and we will ship the artwork worldwide.
See Our Gallery:
---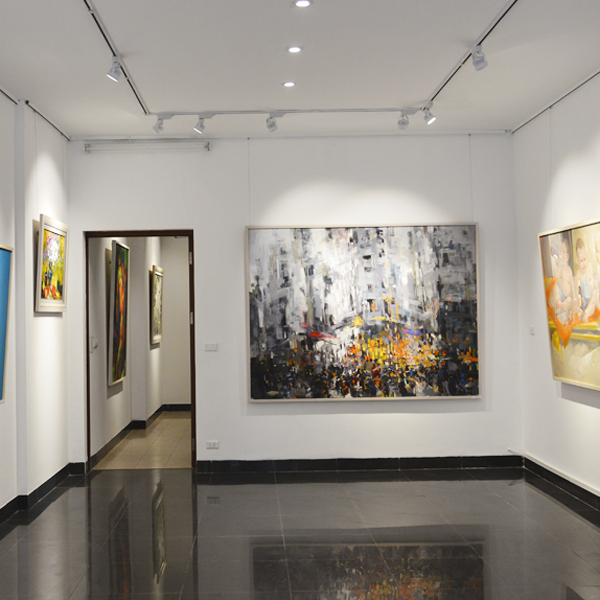 Nguyen Art Gallery
First Level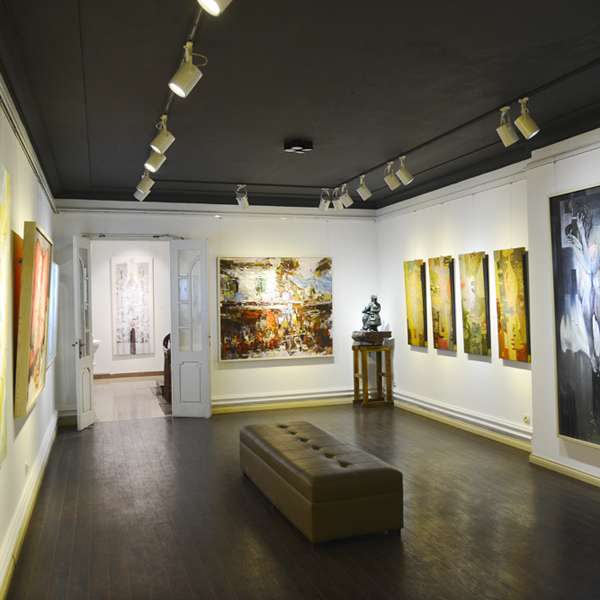 Nguyen Art Gallery
Second Level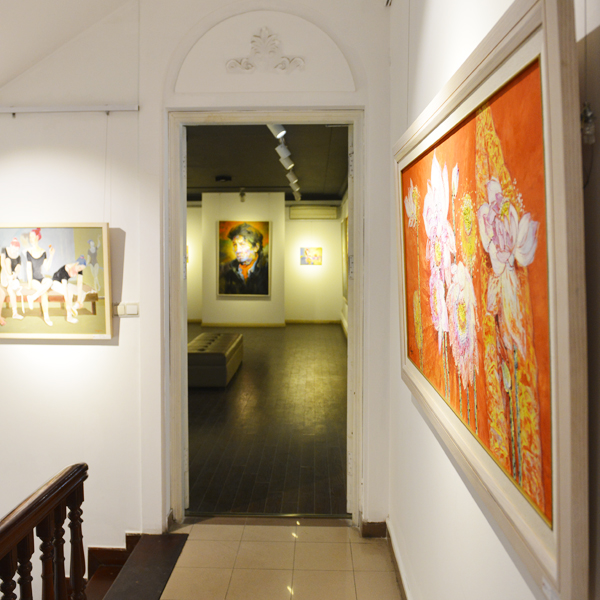 Nguyen Art Gallery
Corridors & Stair Cases