Biography of Pablo Picasso
Pablo Ruiz Picasso (25 October 1881 – 8 April 1973) was a Spanish painter, sculptor, printmaker, ceramicist and theater designer who spent most of his adult life in France. He is the first child of José Ruiz y Blasco and María Picasso y López.
From an early age, Picasso showed a passion and aptitude for painting, according to his mother, the first word that Pablo said was "piz", short for "lápiz" ", in Spanish means pencil. Picasso's father was a painter who specialized in bird painting, and José was also an art instructor and curator of the local museum, Barcelona's School of Visual Arts. So Picasso got his first major art lessons from his father.
Inheriting his father's "painting gene" from a young age, Picasso proved to be an "art prodigy". At the age of 3-4, Picasso could draw and at the age of 5, he painted quite a few pictures with a strange imagination. Around the age of 7, Pablo was taught by his father about art.
In 1895, at the age of 14, Picasso passed the exam and the Barcelona College of Fine Arts with excellent results. There was even an anecdote: The exam duration was 1 month, but Picasso only did it in 1 day.
Just in his freshman year, Picasso participated in the Madrid Fine Arts Exhibition. At the exhibition, the work "Science and Charity" by young artist Picasso was awarded an honorary degree. Then, at the Malaga Fine Arts Exhibition, the work won a gold medal. This event made Pablo Picasso become famous throughout Spain.
Pablo Picasso's Period of Art
Before 1901
Picasso began painting under the tutelage of his father in 1890. The artist's advancement in technique can be seen in the collection of early works at the Museum of Picasso in Barcelona. Academic realism can be seen in these early works, notably The First Communion (1896). Also in 1896, at the age of 14, Picasso completed the work "Portrait of Aunt Pepa", a portrait so striking that Juan-Eduardo Cirlot judged it "without a doubt, it is one of the greatest works in the history of Spanish painting".
In 1897, Picasso's realism began to be influenced by symbolism, expressed in a series of landscape paintings using unnatural green and purple tones.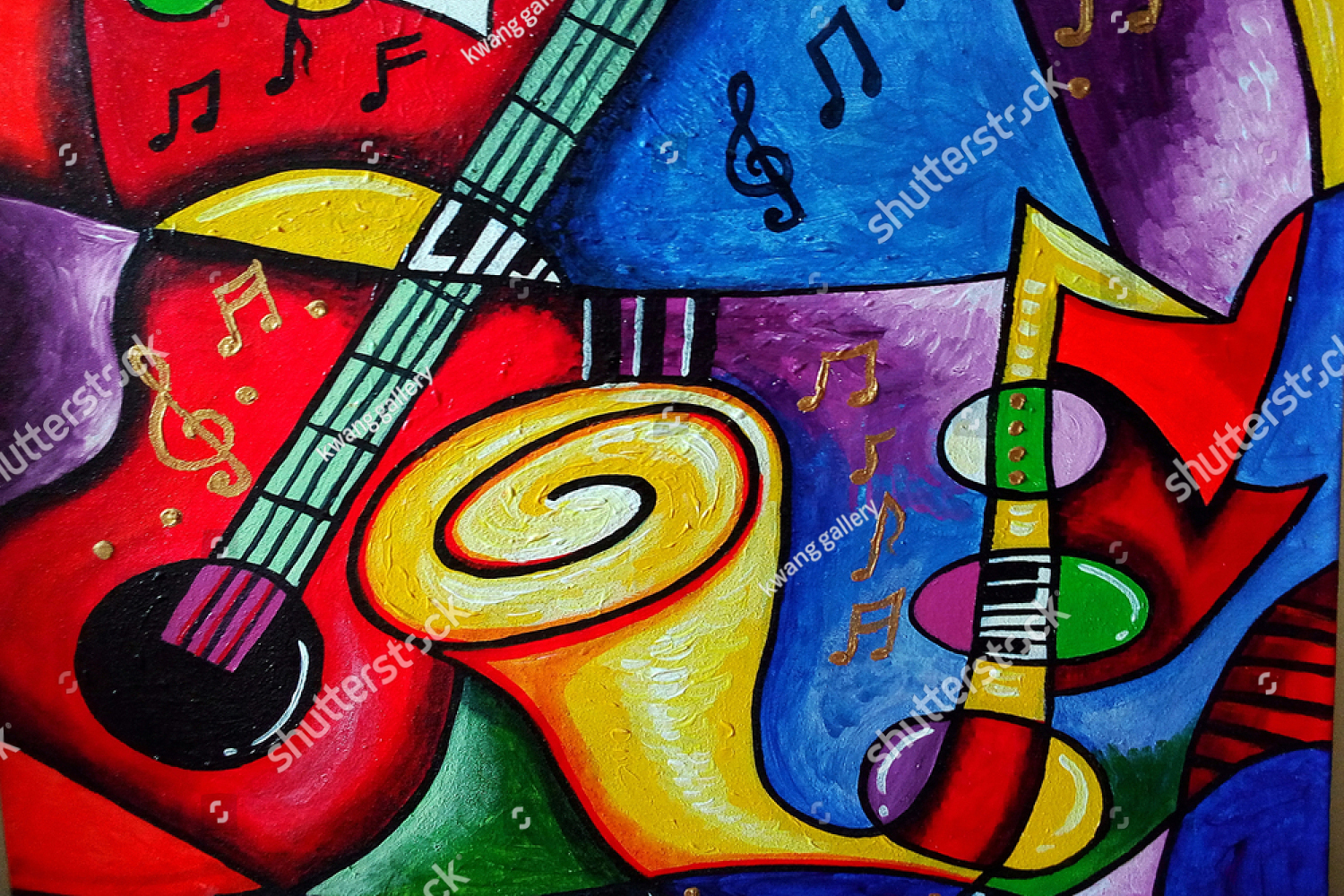 Green Period (1901-1904)
During this period, Picasso's work had a darker tone with the main color being dark blue, sometimes warmed by other colors. The beginning of the Green Age is not clear, it may have started in the spring of 1901 in Spain, or in Paris in the second half of that year. Perhaps the artist's use of color was influenced by a trip through Spain and the suicide of his friend Carlos Casagemas.
Pink Period (1905-1907)
Picasso's works in this period are fresher with the use of more orange and pink colors. In 1904 in Paris, Picasso met Fernande Olivier, a model for painters and sculptors, much of his work during this period was influenced by the warm relationship between the two. One of the most typical works is the pastel painting "Autoportrait à la palette" (Self-portrait with palette), autumn 1906.
From 1908 to 1909
The Age of African Influence began with the famous work 'Les Demoiselles d'Avignon  inspired by African artifacts. He argued that all arts must learn from each other's beauty. He chose Africa as his inspiration because of its distinct Cubism.
From 1909 to 1912
Analytical Cubism is a style of painting that Picasso developed with Georges Braque that uses brown monochromatic colors for his works. Objects will be separated by two artists into and "analyzed" according to the shape of this part.
From 1912 to 1919
This is Picasso's development of cubism with the use of collages using fabrics, newspapers, and wallpaper to depict still life subjects and characters.
Some Famous Artworks of Pablo Picasso
• The Old Guitarist, 1903-1904
• Ma Jolie, 1912
• La Vie, 1903
• Les Demoiselles D'Avignon, 1907
• Guernica, 1937…