Biography of Rembrandt
Rembrandt Harmenszoon van Rijn (1606-1669), usually simply known as Rembrandt, was a painter, printmaker and draughtsman.
He was the ninth child of Harmen Gerritszoon van Rijn and Neeltgen Willemsdochter van Zuijtbrouck. His family is quite well off. His father was a miller while his mother was the daughter of a baker.
From an early age, Rembrandt received a careful upbringing, studying at a Latin school and then at the University of Leiden. For three years, Rembrandt was an apprentice to the painter Jacob van Swanenburgh (1571-1638). With Professor van Swanenburgh, Rembrandt learned basic painting skills. Van Swanenburgh specializes in scenes of hell and the underworld, so his ability to draw fire and light reflecting off objects around him could influence Rembrandt's later work.
His second teacher is Pieter Lastman (1583-1633), a famous historical painter who was able to greatly influence Rembrandt in this genre, which included painting pictures from biblical, historical, and metaphorical forms in complex contexts. After about six months of an apprenticeship with Pieter Lastman, Rembrandt and his friend, Jan Lievens opened a gallery in Leiden in 1624 or 1625.
Rembrandt's Career
In 1625, Rembrandt settled in Leiden, by which time he was already a master of his school of painting, and for the next six years, he laid the foundation for a lifelong career. It was during this time that Lastman's influence on him was most apparent; on a few occasions, Rembrandt redistributed his old teacher's works and assembled them into a collection of his own. Later, Rembrandt's students later practiced the same kind of work.
Rembrandt's paintings created at this time were generally small but rich in detail, religious and sexy themes are highlighted. The characteristic of his portrait works is that they are painted in very rich colors. These works when viewed from afar, the textures become more attractive, smooth and very eye-catching. There are also some works he painted in the neoclassical trend.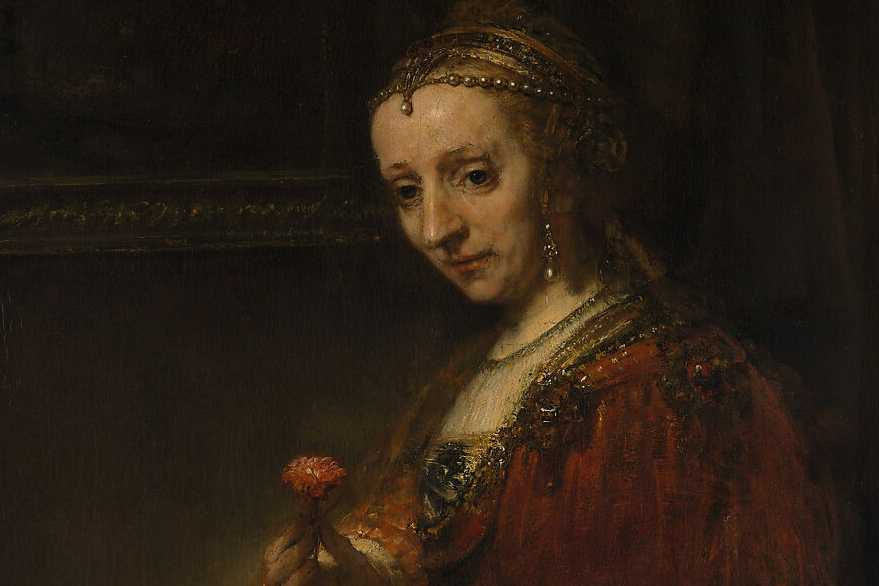 Rembrandt's style quickly took a creative turn, regarding his use of light. His new style of painting left large areas of shadow in the picture; he explained that the focused light would quickly weaken as it expanded into the whole picture, creating very bright spots and deep shadows.
In 1629, Rembrandt completed the painting " Judas Repentant" (also known as The Night's Watch) and returned the silver luster to the painting, once again proving that he was very interested in light treatment. Another example is the work " Peter and Paul Controversy", in which the bright elements of the painting are grouped together and surrounded by clusters of darker colors, drawing the viewer's eye to a common focal point before entering to see the details inside.
From 1628, Rembrandt began to recruit students, and over time his popularity attracted many young artists coming to study. His number of students can only be estimated, as the official registration of students has been lost, but it is believed that during his tenure as a teacher, he had a total of about fifty students.
Rembrandt with his famous portrait painting
During his stay in Amsterdam, he also painted numerous portrait painting, with the help of various assistants. Rembrandt produced more powerful works than those of the popular portrait painters in Amsterdam at the time; and he received many commissions, although he did not draw much like the real life character.
Rembrandt's historical paintings were influenced by Lastman, who was famous at the time as a historical painter, giving Rembrandt the knowledge and skills he needed to master the genre. In the 17th century hierarchy, which includes different genres, historical painting holds the highest position, because it requires the artist to grasp all the themes, from life to values.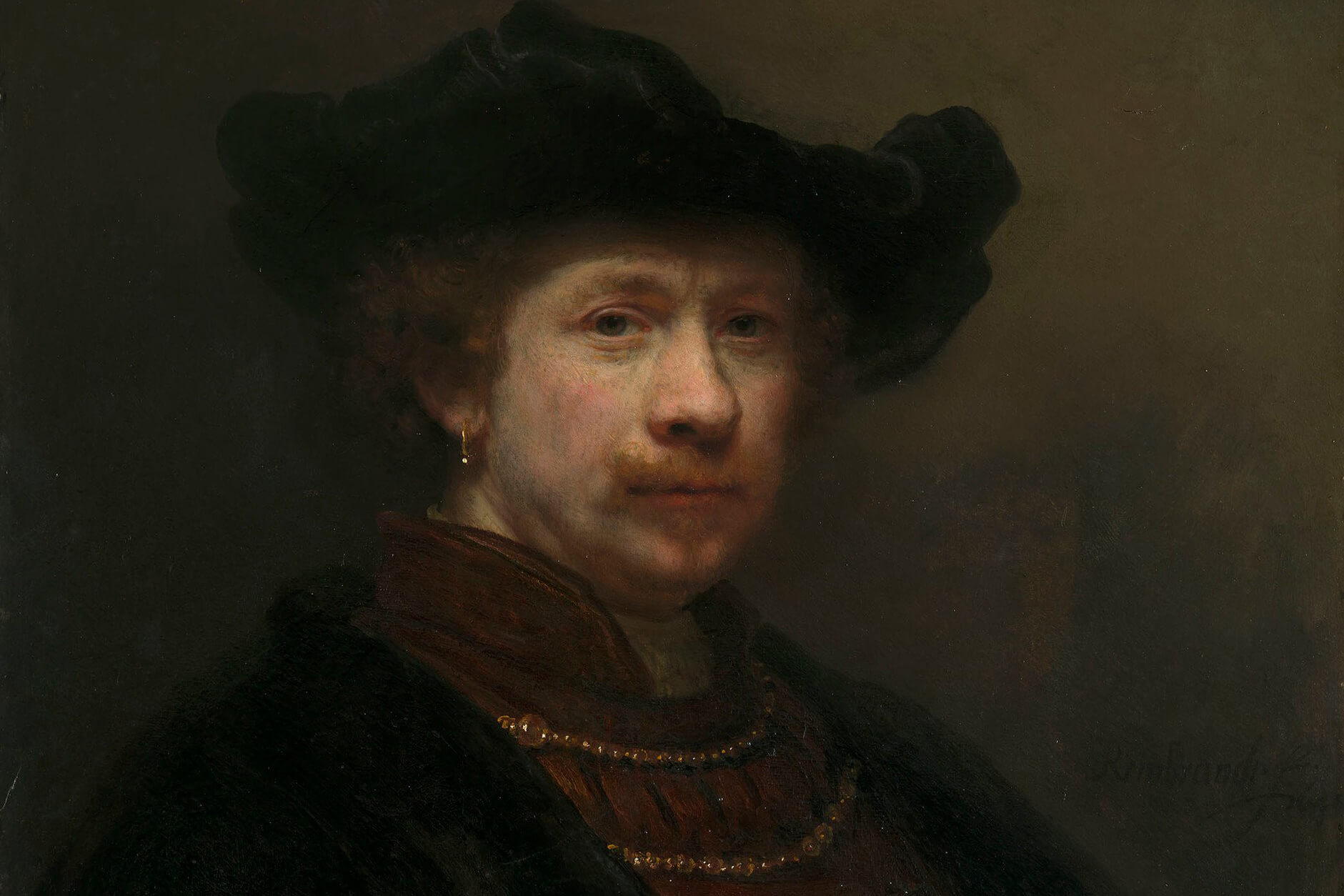 It was not until the age of 26 that Rembrandt began to sign his works when he felt he was on par with senior painters, such as Michelangelo (Michelangelo Buonarroti), Titian (Tiziano Vecellio), and Raphael (Raffaello Sanzio).
His most successful portrait works include: portrait of Nicolaes Ruts, portrait of a bearded man (Dutch, 1606-1669), self-portrait in 'God in the Storm at Lake Galilee'. This can be considered one of his most successful works. It can be seen that Rembrandt is always interested in depicting the vivid vignette details of the characters' eyes. So the characters in his paintings are very lively and soulful.