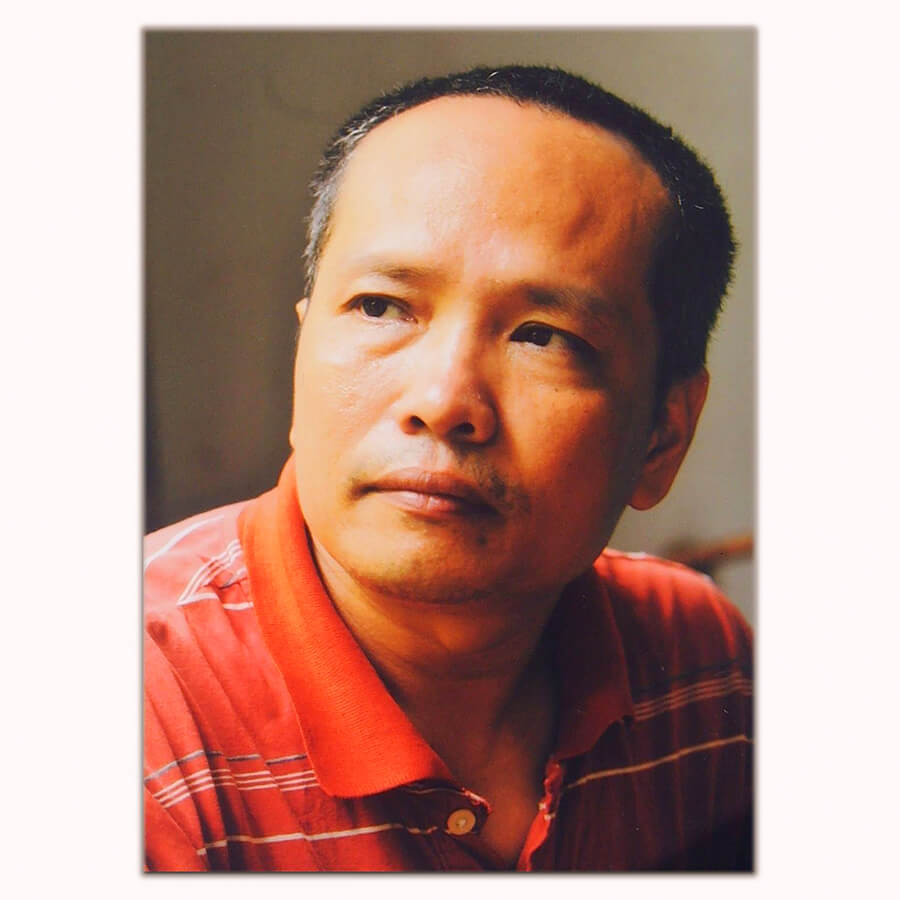 Dang Dinh Ngo was born in 1971 in Hai Duong. In 1999, he graduated from Hanoi University of Industrial Fine Arts. He is now a member of the UNESCO Art Center in Hanoi. His paintings have appeared in many collections worldwide. His favorite topic is Lotus - the Vietnamese National Flower.
"My paintings are created in impressive styles specializing in landscapes on the theme of Vietnamese rural countryside with village ponds, bamboo fields, rice paddies... They have been attached to me throughout my childhood. Due to their disappearance nowadays, I want to keep those memories of my homeland forever.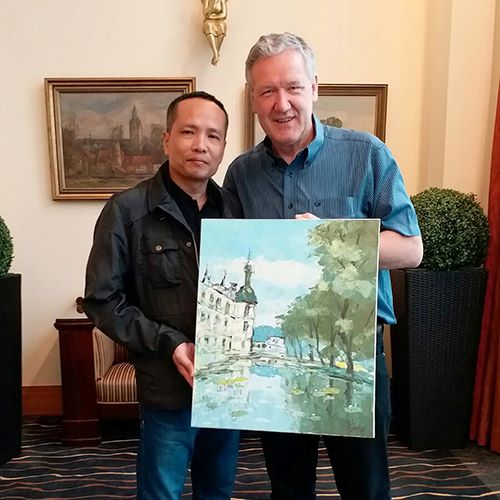 Exhibitions & Art Events
2002: Organize Exhibition at Hanoi Fine Arts Association
2000, 2005, 2010, 2015: National Fine Arts Exhibition
2003, 2004, 2006, 2007, 2008: Hanoi Fine Arts Exhibition
2017: Exhibitions by Vietnamese Ministry of Foreign Affairs in associated with Belgium, Germany, France...