Artist Nguyen Lam – Vietnamese Watercolor Paintings – Nguyen Art Gallery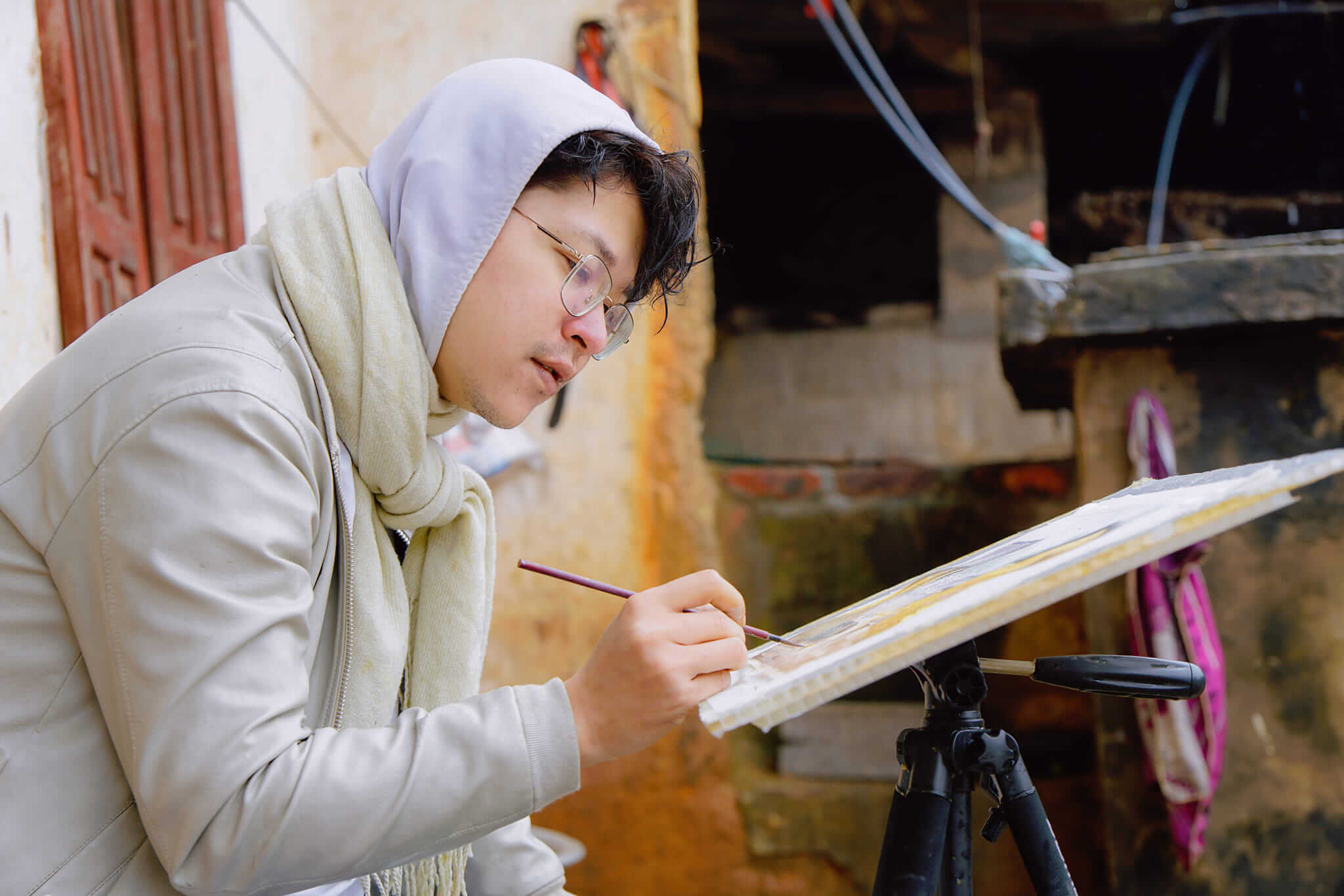 Artist Nguyen Lam, who had studied Industrial Fine Arts, found his passion in watercolor painting. With each stroke of the brush on the white paper, he poured his soul into every artwork. Nguyen Lam's watercolor paintings were not just static images; they were a gateway to the world of emotions and feelings.
With the skillful use of his hands and his heart, he filled each painting with colors and life. From vibrant blooming flowers to majestic landscapes, from the shining rays of light to dark and mysterious hues, Nguyen Lam knew how to convey human emotions through every stroke of color.
With exquisite precision in arranging the details, each of Nguyen Lam's paintings provided viewers with a profound emotional experience. Looking at his Vietnamese artworks, one could sense a journey of the soul, from joy and excitement to sadness and anguish. At times, the watercolor droplets on the paper seemed to capture the tears of the heart.
Artist Nguyen Lam was not just a talented watercolor artist; he was also a creative individual who brought sincere and deep emotions to art enthusiasts. His paintings were not only artistic masterpieces but also inspiring mirrors that connected and built a beautiful bond between people and art. His watercolor paintings were a question mark, a reminder of the emotions and sensitivity in life. They offered a profound insight into the surrounding world, from natural landscapes to human images. They were like open windows, inviting us to pause and immerse ourselves in beautiful and precious moments.
Each brushstroke of Nguyen Lam was filled with emotions that captivated viewers. Some paintings depicted tranquility and serenity, capturing moments of enchantment in the stillness of nature. Some reflected the strength and determination of human beings, evoking powerful emotions and a longing for freedom. Every painting was unique artwork, telling the artist's own story and touching people's hearts.
In each vibrant watercolor stroke on the painting, one could feel Nguyen Lam's love and passion for art. It was a love not only for colors and images but also for the ability of art to convey and share the most delicate aspects of life.
Artist Nguyen Lam turned watercolor paintings into a means of communication and emotional expression. His artworks became a source of inspiration and comfort for others, bringing joy and deep appreciation for the world around us.