Pop Art – The Art of Popular Culture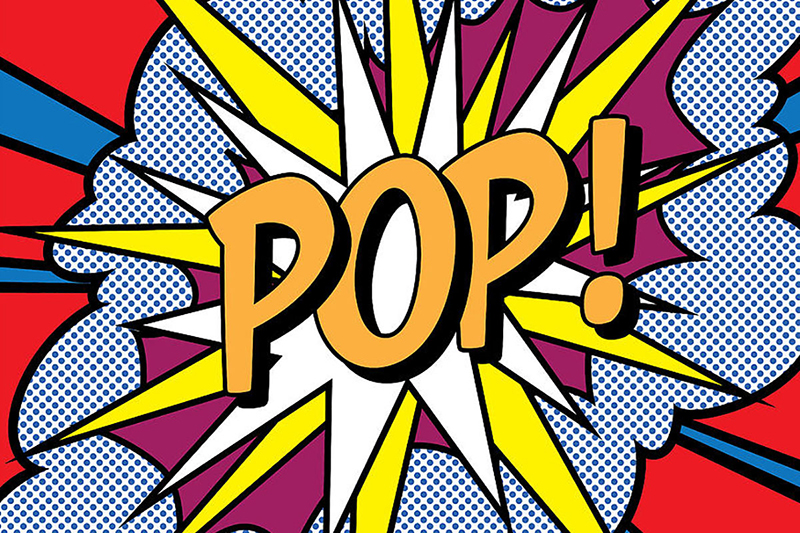 Pop art is a typical art form quite familiar to everyone, especially young people. It has the influence on many fields such as fashion, fine art, advertising, furniture…In particular, it has brought a new wind to fine art, awake the inspiration for many artists.
What is pop art?
Pop art (short for popular art) is a visual art movement that emerged in the 1950s. It is a form of art that reflects materialism in the daily life. Pop art is primarily characterized by an interest in popular culture and the inspiration found on everyday consumer products, advertising media, movies, animation, icons, etc.
Pop art often uses bold lines, daily images combined with vibrant colors, which brings a modern look. The colors used are based on the taste of each country's culture. Pop art has also helped narrow the gap between commercial art and fine art.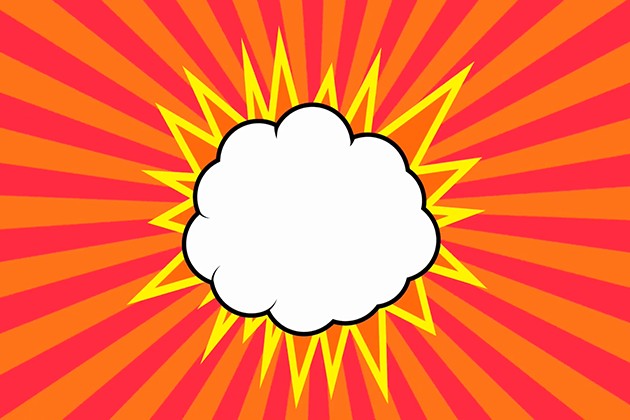 Pop Art Journey in the Past
The birthplace of the pop art movement was in the United Kingdom in the mid-1950s. At that time, the Independent Group (IG), founded in London in 1952 was a group of young artists, sculptors, architects, writers and critics discussed the impact of popular culture on art, defied the approach as well as the standpoint of traditional arts.
In the late 1950s and early 1960s, pop art appeared in the United States, emerged from the "cultural revolution" led by activists, thinkers and artists seeking to reverse what they considered a social order ruled by stifling adherence. American pop art uses the techniques of copying, imitating, coating and combining visual elements that represent American society and culture.
Pop Art quickly spread worldwide: Spain, Belgium, Holland,… In Japan, in the mid-1960s, the graphic designer Tadanori Yokoo became one of the most successful pop art artists of the sunrise country. The iconic character in the manga and anime has become a symbol of Japanese pop art such as Speed Racer and Astro Boy,… In Italy, Pop Art has been known since 1954 and has been expressed in various forms by artists such as Mario Schifano, Franco Angeli, Giosetta Fioroni.
The application of Pop Art in Life
Pop art in fashion
In fashion, pop art has become an endless source of inspiration for designers. Until now pop art fashion trend has never been outdated. In 2014, the Pop Art fashion trend emerged and was particularly impressed by the eye-catching designs from major brands such as Dior, Chanel, Burberry.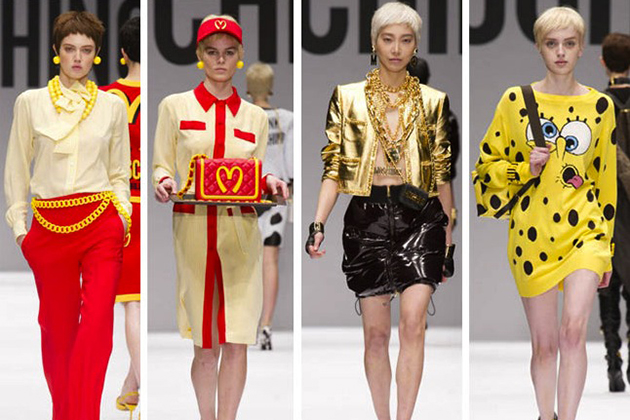 Pop art in architecture and interiors
Pop art is one of the most provocative and funniest design styles in interior design. The unique decorations are arranged randomly with a variety of colors, which bring the youthfulness and dynamic to space. A simple way to decorate the furniture in Pop Art style is to use the works of pop art itself: the pictures, stylized photo, graphic patterns, comic book edition, animated films or brand logos. An effect often caught in pop art is repetition: for example, you can hang four pictures of Marilyn Monroe with different color tones to form a great overall picture.
Pop art in painting
In painting, pop art artists are inspired by movies, comic books, advertisements, folk games, fairs or cars,… They express their works with the most modern techniques of industry and commerce. The material used is acrylic. Colors in the pop art are usually fresh, vibrant colors such as crimson, magenta, yellow, purple, blue or green.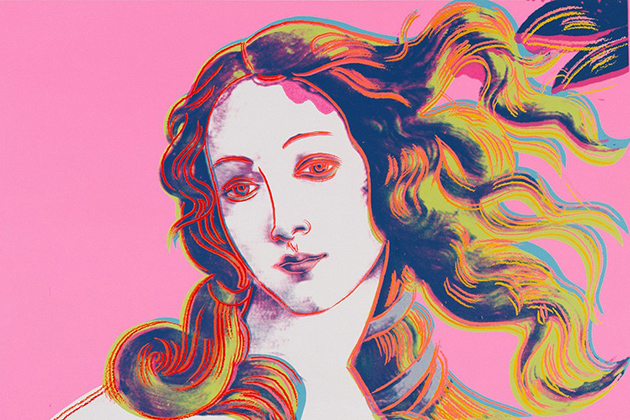 Prominent artists in pop art painting
Richard Hamilton
Hamilton's artwork "Just What Is It that Makes Today's Homes So Different, So Appealing?" is considered the first work of Pop Art. The piece has all the human senses cast in various modes; the purpose of the picture was to "provoke acute awareness of the sensory functions in an environmental situation".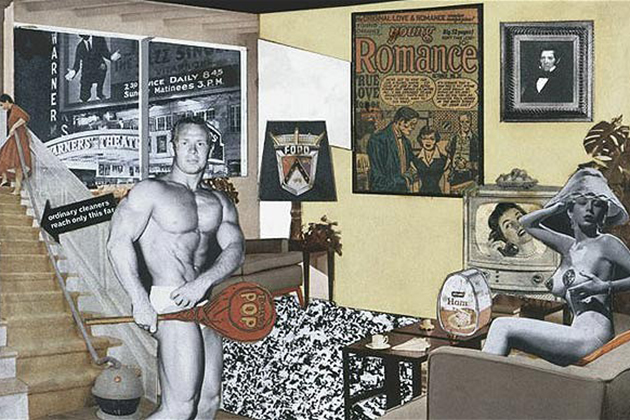 Andy Warhol
Andy Warhol was a central figure in the pop art movement. His early paintings took inspiration from cartoons and advertisements, hand-painted with paint drips.
Wayne Thiebaud
Thiebaud is an American painter who specializes in drawing biscuits, books, toilets, toys, pastries and lipsticks. He combined with the Pop art movement because of his concern about objects of mass culture. Thiebaud uses heavy pigment and exaggerated colors to express his idea. Besides, his works also contain well-defined shadow features of advertisements.
Luong Trung
Luong Trung is one of the Vietnamese artists succeeds with pop art. Using the language of pop art painting, taking the material of urban life, Luong Trung artist has created the picture with a consistent idea throughout. He gives strange views, mentions many of society's issues interspersed with discreet mockery. Obsessive with the gap between rich and poor, Luong Trung represents this issue through various pictures. In his painting "Life", he portrays a brewing scene with five characters chatting without paying attention to the beggar standing next to them. In another painting, he illustrates a couple sitting on the sidewalk, eating the snack and taking off their shoes for a skinny boy to polish.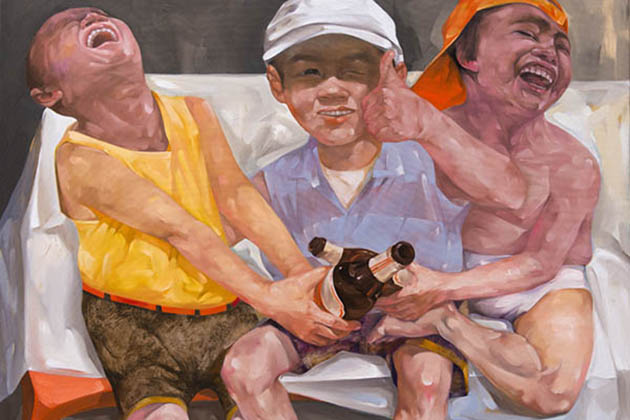 Le Hieu
In Vietnamese painting, Le Hieu artist follows pop art style in the direction of existentialism. With this style, he can reflect his own vision through the lens of the figure, which is mainly children. His artworks are reviewed as unique, childish, humorous and bright. He brings his childhood into each of his compositions.