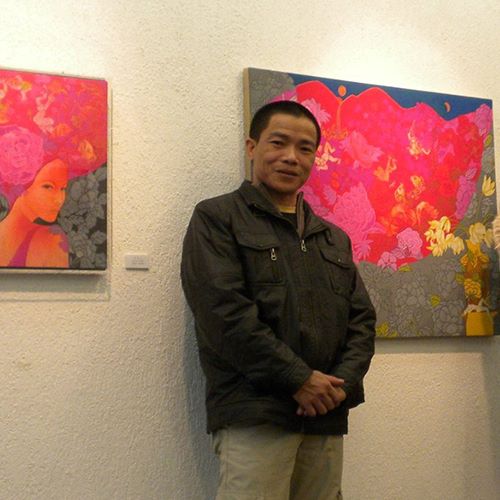 Artist Lam Duc Manh was born in 1972 in Hanoi, Vietnam. He graduated from the Faculty of Painting at Vietnam University of Fine Arts in 1999. Lam Duc Manh's artworks are mainly shown on oil because for him this is a material with rich expressiveness that is very suitable for him with the strong emotions of the artist.
His compositional style is greatly influenced by Impressionist artists with famous painters such as Monet or Bui Xuan Phai. The subject of nature is his endless creative inspiration, especially landscape paintings of the Red River Delta where he was born and raised. For  Lam Duc Manh, coming to nature is a way to liberate spiritual life.
Exhibitions & Art Events
2001: First solo exhibition in Hanoi
2003: Second solo exhibition at Hilton Opera, Hanoi
2004: Group exhibition in the UK, Japan, the USA
2004: Third solo exhibition in Hong Kong
2006: Fourth solo exhibition in Hong Kong
2007: Fine Arts Fair in Singapore
2009: Fifth solo exhibition in Texas, the USA
2011: Group exhibition in South Korea
2021: T5 group exhibition in Hanoi
2022: Group exhibition "Farewell to the Ox"