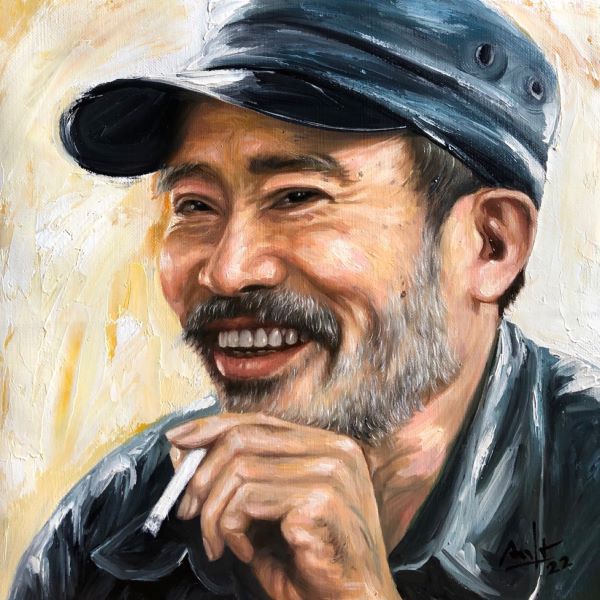 Artist Dau Quang Toan was born in 1952 and currently lives and works in Hanoi. His family has always been associated with art when his two sons, Dau Quang Anh & Dau Quang Nhat, are both talented painters.
Artist Dau Quang Toan shared that his inspiration comes from the desire to find beauty, the truth - goodness - beauty, so they all exploit nature from the past and present life between the past and present.
The famous Vietnamese artist Ngo Thanh Nhan commented: "Dau Quang Toan is a player of warm, coherent colors in his artworks."
Exhibitions & Art Events
2019: Art exhibition "Father & Son" by artist Dau Quang Toan and his 2 sons
2021: Group exhibition "An & Hien" - Hide & Show