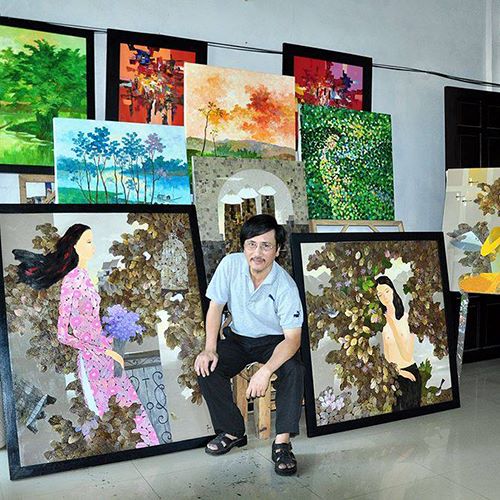 The artist Nguyen Quy Tam was born in 1963 in Hue Province in the central Vietnam. He graduated from Hue Fine Art University in 1994. He is now a freelance artist.
Exhibitions & Art Events
2015: Group exhibition with mature artists on the occasion of the 40th anniversary of Hue Children's Cultural House
2015: Participate in some Spring exhibitions in Hue
2006: Group exhibition with 3 painters: Dang Mau Tuu, Pham Trinh, and Nguyen Tuan Khoi at Tu Do Gallery, Ho Chi Minh City
2003: Group exhibition in Hue
2002: Participated in an exhibition organized by Bach Mai Gallery (Da Nang) in Hannover (Germany) and Singapore
2002: The first consolation prize for the first national art student exhibition in Hanoi in 1994
2002: Hue festival exhibition
2000: Hue festival exhibition
1996: Student painting exhibition of Hue Fine Arts University in Thailand
1995: exhibition with Hue art club
1994: There are paintings collected in Singapore, Australia, the USA, France, ...