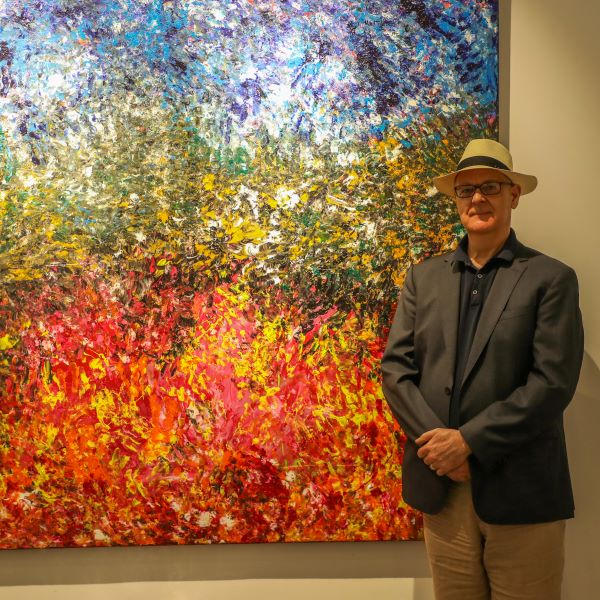 Peter Bernhardt is a German artist and businessman who lives and works in Vietnam. As a person who loves to travel and enjoys beauty, he decided to paint landscape and landscape paintings of Vietnam.
"I couldn't even draw a horse before, but here I am, holding this exhibition in Vietnam and sharing my views and feelings about this wonderful country."
"Art is my love language. This exhibition is a love story. My love is not full of pain. It is vibrant, passionate, colorful, and intense. Just like that. any first love....it's full of hope and imaginative"