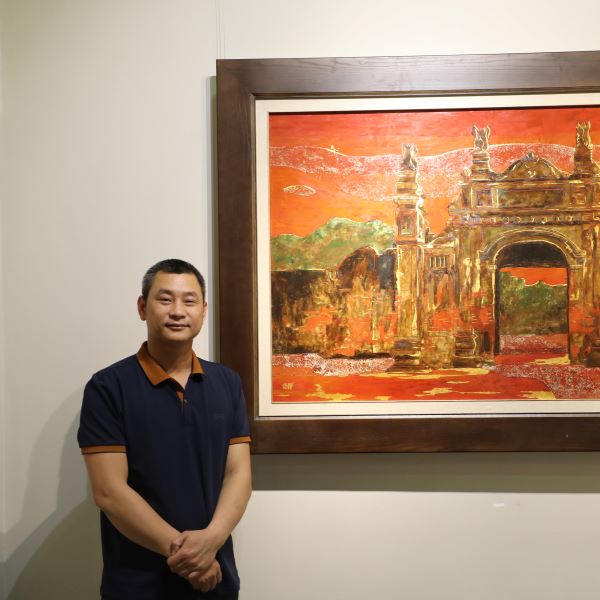 Artist Nguyen Hai Minh was born in 1982 in Vietnam. He has a passion for lacquer materials. In April 2022, he and the artist organized an art exhibition "Inspired by Lacquer" in Hanoi.
Nguyen Minh Hai is almost completely passionate about flowers through a large number of still life paintings depicting flowers typical for the four seasons, some paintings conveying his own feelings with old signs, old ways, and emotions. silence before the ancient architecture of Hanoi.
It can be seen that the lacquer technique of the 90s has a breakthrough, creating a new lacquer appearance, which is also how he asserts himself. Lacquer is accreted, raised, broken, deep, and glossy, which are the characteristics of traditional lacquer. The difference between Nguyen Minh Hai's works and the lacquer paintings of the previous period is that, in the past, the technique was mainly based on the drawing style of "burying color" with many layers and grinding it off, "picking up colors", then the artists of the 90s were more inclined to "additional painting", that is to say, using the characteristic "paints" of oil painting, taking the surface at the time of painting as the final creative effect.