From the first exhibition of To Ngoc Van in Sai Gon (17/12/1930) to the day when he passed away in Dien Bien Phu campaign (17/06/1954), his artistic life lasted for 24 years with 2 phases of composition 1930-1945 (before the August Revolution) and 1945-1954 (the war against France). In fact, the social history had had a great impact on his career. If the art reflects the changes in social relations, the work of Ngoc Van partially demonstrate such thing.
Indochina Fine Arts College was established in winter 1925 with the first artist generation such as Le Pho, Mai Trung Thu, Le Van De, Nguyen Phan Chanh, Cong Van Trung and Georges Khanh.To Ngoc Van was the second artist generation had learnt in this college. He had had chance to be taught by French teachers, learned artistic technique such as history about the art of cubes, the application of natural colours in order to create renowned pictures afterward. Artist Tran Binh Loc wrote: "In terms of artistic field, To Ngoc Van career is worth being appreciated because he had a good vision, a quality that not all the artist did". From the beginning he did not accept the aesthetic ideal of Greece and Italian arts with cold shades of gray, respect for the symmetry, graphics glitches in the classic contour. He had discovered and asserted itself to find beauty, harmony between man and nature.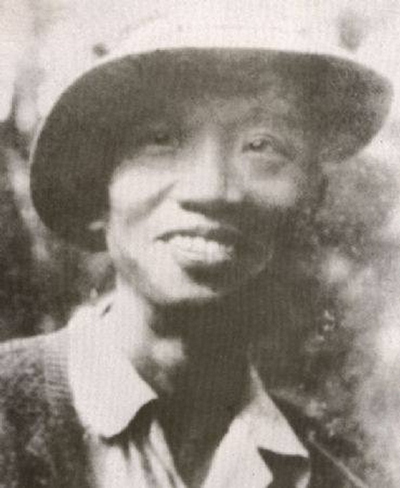 Graduated in 1931, To Ngoc Van had collaborated with some newspaper such as Phong Hoa, Ngay Nay, Thanh nghi. Under his pen name To Tu, Ai My, he had written and painted many works on those newspapers till 1945. If Nguyen Do Cung was a talented artist, an archeologist, To Ngoc Van had completed his mission on opening a new aesthetic pratice, a sharp art critic with his new conception about art in general.
Derived from the concept "the beauty in the picture is not the beauty in reality", period 1930-1945, To Ngoc Van's art style had been followed the Western art tendencies but was appropriate for Vietnamese society in 1930s, the last years of campaign bourgeois revolution. French army on the one hand suppressed revolutions; on the other hand they seduced Vietnamese people to play the whore. Tu Luc Van Doan group had issued a manifesto that criticized the patriarchal behaviours of Vietnamese people. In these years, To Ngoc Van was in harmony with Tu Luc Van Doan group, he ascertained that his art style was in the same situation with intelligentsia's one. Many of his art works in the newspapers such as landscape, Hanoian women expressed his artistic conception about shape, material, color, natural lights.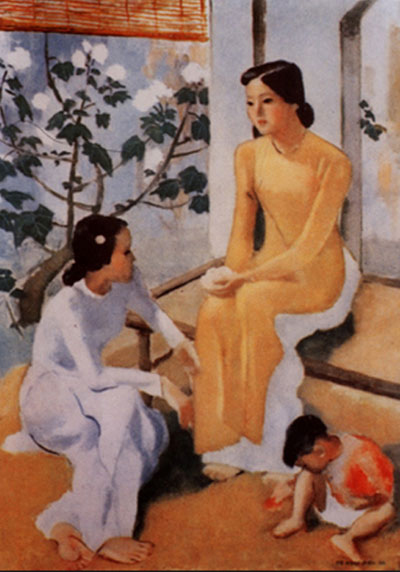 At this time, similar to the artistic esthete of To Ngoc Van, Nguyen Do Cung had depicted a beauty through narrative "Live and Draw" that was issued in Xuan Thu Nha Tap Journal in 1942. This was a big journal issued many topics such as literature, poem and painting and created by Nguyen Luong Ngoc. Established in 1942, this group had their own art tendency, manifesto, poem that followed "hermétique" style. Nguyen Do Cung's work "Live and Draw" was based on To Ngoc Van's conception about art. His conception accepted that art is a means of expressing emotion rather than a research about ideal model of beauty. It also confirmed that art must evaluate the human's value and emotion. He wrote: "I think that a beautifull picture describes my feeling. Therefore, I only believe that a man with full of emotion will become a famous artist".
All of his works in the period 1930-1945 had demonstrated his conception about art that expressed his personal feeling with gorgeous tone of colour. Although mainly exposed with classical art, French impression under the guidance of professor Victor Tardieu, Inguimberty, he realized the fribolity of French impression that ignores the human's emotion. Artist Tran Van Can said "To Ngoc Van had graduated in 1931. It was easy to spot the Gauguin's influence in picture "Offrande" and Acgianta's influence on the work "Cadeau de Noce" or Japanese art in work "two shepherd children".
Thanh Nghi newspaper number 87, 12/10/1944 made a comment about art exhibition in 1944: "Along with warm yellow tone of colour of some artists is oil pain with bright cold shade of colour of To Ngoc Van- an artist always loves his life. Under his eyes, gloomy scene has something happy inside". In fact, in terms of To Ngoc Van conception about art, colour is the soul of a work no matter what material it is and artist is the one who control the emotion to find the inner beauty to express the sophistication of life". Picasso said: " I do not find but I see". We can see that To Ngoc Van's artistic conception was quite similar to Picasso's conception.